The Peace ACT : Activating Creative Talent CIC
I have been one of the Directors for Activating Creative Talent CIC since 2012 up until the present day.
Activating Creative Talent (ACT) CIC is Social Enterprise dedicated to Personal, Social, Emotional and Spiritual Development of Children and Young People.  ACT CIC use creative arts as a mechanism for engagement and to facilitate growth. ACT CIC specialises in creating spaces for young people to increase self-awareness; encouraging young people to become more introspective and look at the correlation between their thinking, actions, and the world around them all of which are the very essence of all our programmes.
Please join this group to keep updated with current events. Thank you .https://www.facebook.com/ACTCIC?fref=ts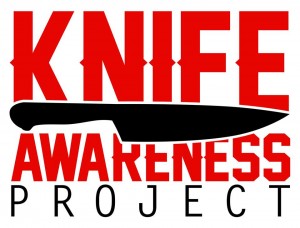 – One of our current focus is the Knife Awareness Project (KAP). This project aims to help make our communities a safer place for our children to grow up in, by reducing the amount of young people who carry knives both now and in the future. We chose to set up the Knife Awareness Project after the high numbers of young people being killed across the country.
Knife carrying is now at epidemic proportions within the UK, and whilst government statistics show a decline in knife crime over the last 10 years, the latest information provided by the West Midlands Emergency and Trauma team suggest otherwise. The team say that up to 90 people per month are being seen in Hospital for knife wounds. Second only to car accidents the team stated, as many as 3 people per day are being treated for knife wounds in the West Midlands alone.
Interested or want to get involved – please add and suggest friends with the KAP Team https://www.facebook.com/knifeawarenessproject?fref=ts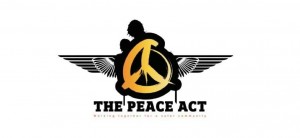 2014 : On the 21st of September ACT will be hosting the ACT Peaceful event on the last day of this 9 day event filled week, We will highlight the events that have already taken place and invite people to come and talk about the impacts it has made just for that day event .. and to talk more about what they do and how the youth can access their services , we have invited dance groups to take part, Local artists , Rap and Grime artists will be taking the stage, Inspirational speakers and soo much more, Please join the event page connected to this page for both the 9 day events and the ACT Peacefully Main event on 21st of September ..
http://www.birmingham-box.co.uk/event/act-peaceful/
International Peace Day .
https://www.facebook.com/groups/701102253302764/
After 21st September 2014.
https://www.facebook.com/video.php?v=10152727224634761&set=vb.21263239760&type=2&theater
http://sbtv.co.uk/2014/09/the-peace-act-announce-commemorative-event-for-joshua-depzman-ribera/
–Get your own website and earn money : Global Domains .WS 
–Save Yourself Money on Products and Services – Visit My Online Shop
---
©NTP 2016-17
Please feel free to share and cite my links to website as the source.
Thank you for visiting my site, please revisit soon.